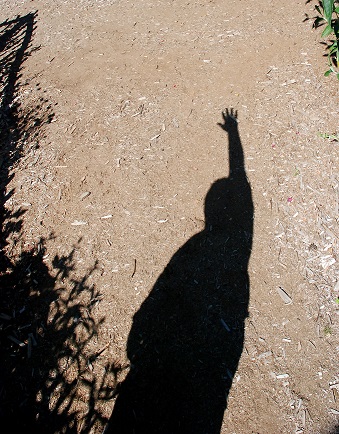 Two weeks ago I posted about how prior to August 2014, my leadership role was pretty straight forward. I had worked out the meaning of leadership in the position I held. I had returned to school to figure it out, and had taken The Leadership Challenge workshop and facilitator's training to cement my thinking. Then things changed. I went being responsible for leading a team of 20, to being responsible for no-one; to being seen as a leader within an organization, to not being part of an organization. I was struck with this realization when I was asked to describe my current personal leadership challenge for The Leadership Challenge workshop I was attending. My initial reaction was to think, "I'm no longer a leader, I am no longer leading anyone."
My leadership challenge became trying to discover what my role as a leader is now in this new situation. I stated that I thought this would ultimately change my view of what leadership is all about. I don't think that is true, I believe it is expanding what my view of leadership is about and that's a much better place to be in.
In a recent blog posted on The Leadership Challenge's website Renee Harness stated "The challenge for all of us as leaders is to ask ourselves, 'What am I passionate about and how can I deploy that passion to make the world better?' " (http://tinyurl.com/ogeqykl). This became my starting point as I thought about this over the last two weeks. It is still a starting point and I encourage you to add your own thoughts in the comments section. This is what I have come up with so far:
If you really believe that what you have to offer has value, you are showing leadership by being a resource to others.
You can provide leadership through your consulting or coaching practice (or anything else for that matter) by Modeling the Way in what you are doing (Kouzes and Posner).
If "Leadership is doing things right" (Drucker) then do whatever you are doing with consistency and authenticity.
Enable and encourage others leadership by demonstrating your own.
Figure out what you are passionate about and then act on it. Find a way to use that passion constructively. If you don't know what you are passionate about, find a coach to help you.
Find validity in what you are doing. Listen to what others are saying, look for the small wins, they add up quickly.
Please follow and like us: