T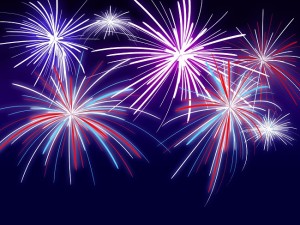 his post marks one year since I made the personal commitment to write a weekly blog – and I have done it! It is really great feeling to know that something I decided to do, despite little experience, has been accomplished. To boot, I never missed a week (even during vacation, which I wrote about last week).
In my second blog I stated that I was going to "try and write a weekly post." I then went on to comment that I had already given myself an "out" by using the word "try". As my coach has pointed out to me, semantics is everything and the language we use says a lot about our intent. If I can be forgiven for quoting a fictional character from a movie, in the words of the great Yoda, "Do or do not; there is no try." The reality is that every time I sat down at the keyboard to write my weekly bog, something emerged. I admit there were weeks when I wasn't too sure, so I would go into my library and pull some ideas from other writers, putting my own spin on the content and using it as a springboard for my own thoughts. As well as posting these blogs on my website, I also post them to LinkedIn and my Facebook business page. This means that I don't have a complete picture of how many people read, like and share them. I do know that since I have started, my LinkedIn followership has doubled. Over the past year there were posts that generated few views and others significantly more, the highest being 3170 for a post on a leadership lesson I got from reading Chris Hadfield's book. And although I can't say that any paid work has come out of this exposure, I have come close and it could just happen in the near future.
It has been gratifying to read the comments some of my posts have solicited. I admit that writing them has increased my own learning, as many times I have had to go back and read some research, google information, or dig into other media. There have been occasions when the posts of other writers, many that I personally follow, have provided inspiration, and I often see posts appearing that have picked up on some of the ideas I have put forward. I am happy for this as it fosters the dialogue and exchange of ideas.
In that early blog, I said that I would "write about whatever comes to mind and try and give it some meaning for those reading, maybe create an AHA for you… I hope this does that for you reading…." Today I add, I hope I have accomplished that.
Finally, I have to give credit to my editor. I usually write these posts over a couple of days, going back to them, changing and editing as I go. The final step is to email it to my spouse and partner, for whom writing is part of her living. She does a final edit (often asking "What do you really mean by this?") and then sends it back to me to post. Thank you—without you these would not have been nearly as good!
Please follow and like us: