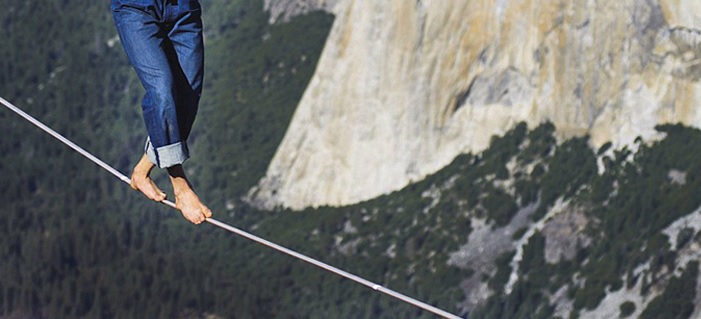 I did something this week that made me step right out of my comfort zone. I presented a live webinar.
The idea of doing webinars has held no interest for me in the past, partly because I prefer being in front of an actual crowd of real people, were I can feed off the energy from everyone, and I can use the interaction to encourage dialogue among the participants. When I am asked a question, I can throw it back to the group to use the "wisdom in the room". The thought of delivering a webinar, sitting at my computer with my slides in front of me and talking into a headset microphone, with no clue about what is going on "out there" is, for me, unsettling.
But I did it. I was approached by an organization, The Madinah Institute for Leadership and Entrepreneurship and asked if I would be willing to provide the content for one of their regular sessions. They would moderate the webinar, advertise it and provide the audience. Since my only investment was my time, and I already had a suitable presentation that I know inside out, I thought, why not? I bit the bullet.
I was surprised by my level of nervousness. I have presented many live, in-person workshops and never had an issue with nerves, but this was different. It was the "unknown." As it turned out, I had nothing to worry about. The webinar went well, at least from my perspective. In fact I realized half way through my presentation that I was doing exactly what I would do in live, in-person presentations: I was moving about and using my hands to point things out on the screen, picking up objects and waving them around… even though no one could see me. It was actually very funny. If someone happened to see me through the window, they may have had cause to question my sanity!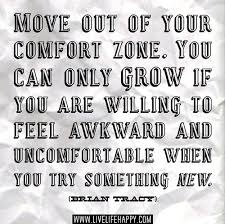 The feedback from the organizers was that it was well received, several questions were asked at the end with one participant asking his question directly. After the session I received a report that showed that 60 people had registered for the session from all over the world, the bulk from Saudi Arabia, but also from the US, Canada, Philippines, and several countries in the Middle East.
My lesson from this experience is actually very simple: take the risk, and try something new every once and awhile…. You never know, you may even like it!
_____________________________________________________________________________________
John Whitehead coaches individuals and organizations in becoming more effective by helping them improve their interpersonal communications, emotional intelligence and resiliency.
*******Are you wondering if having a Leadership/Personal Development Coach is right for you? Contact John for a complimentary, exploratory coaching session at [email protected]********
If you would like to get notifications for when I post, please go to my blog site and register. I promise I will not spam or use your email address for anything else. You can visit and register for my blog at https://johnkwhitehead.ca/blog-2/
Please follow and like us: